Published: Tuesday, 25 April 2017
Credits: Rafael de Fraga (frog), Philip James Gleeson (field)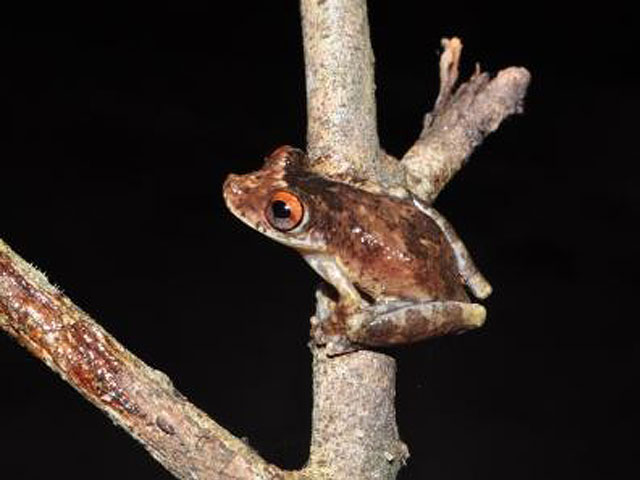 A novel approach that integrated the analysis of molecular, morphological and bioacoustic data revealed that 82% of the diversity of treefrogs belonging to the genus Scinax in the Madeira-Purus interfluve, in the southwestern Brazilian Amazon, remains undiscribed. This was a conclusion of the doctoral project in Ecology of Miquéias Ferrão, in a study published in PLoS ONE. Frogs were surveyed in 15 RAPELD sampling plots distributed along a 1000-km transect crossing the area between the Madeira and Purus rivers, and three additional plots on the eastern margin of the upper Madeira River. 
The taxonomic study of these 15-52-mm long treefrogs is challenging, because the species are very similar and the  information on their distribution is frequently scarce. Therefore integrating information from different lines of evidence helps to elucidate taxonomic and systematic relations within this species complex. DNA barcoding analysis of the 16s rRNA gene was used to delineate the genetic lineages among the sampled Scinax. Two automated barcoding algorithms, Automatic Barcoding Gap Discovery (ABGD) and Generalized Mixed Yule Coalescent (GMYC) were employed. Genetic data was contrasted with data from 18 morphological measurements and four bioacoustic parameters.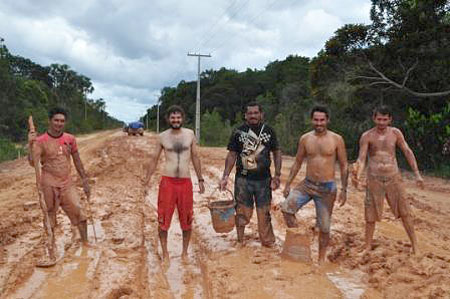 Candidate species were attributed to three subcategories: Unconfirmed Candidate Species (genetically distinct lineages, for which no morphological and/or bioacoustic data are available), Deep Conspecific Lineages (genetically divergent lineages that cannot be differentiated by morphological and/or bioacoustic data), and Confirmed Candidate Species (lineages that show genetic divergence and can be differentiated by morphological and/or bioacoustic data, but which are not yet formally described as nominal species).
The analysis revealed two nominal species, seven confirmed candidate species, two unconfirmed candidate species, and one deep conspecific lineage in the study area. The results increased the known Scinax species richness from the Madeira-Purus interfluve and upper Madeira eastern margin in 450%, which is the highest increase in Amazonian frog diversity ever reported. 
The 82% proportion of unidentified Scinax species in the suveyed region was twice as high as the estimated 39% of unnamed amphibian species proposed for the whole Neotropics. This high proportion of undescribed species found in the Madeira-Purus interfluve was attributed to the integrative approach of data analysis, and to the fact that the region represents one of the most poorly-studied areas in the Brazilian Amazon. 
The newly detected species are threatened by infrastructure development associated with the repavement of the BR-319 federal highway and two hydroelectric dams in the upper Madeira River. The impending repavement of the highway is estimated to result in the deforestation of roughly one third of the area of the Madeira-Purus interfluve by 2050.
The title image shows a male of Scinax sp 7, which is yet to be formally described, photographed in a sampling plot in the central area of the Madeira-Purus interfluve. The second image shows the sampling team during fieldwork on the BR-319 highway, and illustrates the frequently challenging logistics of fieldwork in the Amazon.